Colombia
Colegio San Viator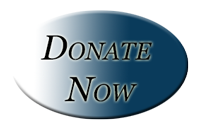 Colegio San Viator is a primary and secondary school that was established in Bogotá, Colombia in 1963 by the Clerics of Saint Viator.  Since its foundation, the school has been noted for its academics, athletics, social activities, and its scholarship program.  It is widely recognized for its role in society and for its clear and definite emphasis on Christian values.
In order to provide the opportunity for students to attend the school regardless of their economic background, scholarships are offered that cover either the full or partial cost of tuition, transportation, and/or meals.  In order to qualify for the scholarships, students must demonstrate a commitment to their education both academically and behaviorally.  They and their parents must also be involved in the activities of the school.  Finally, these scholarships are awarded based on economic need.
A major benefit of the scholarship program is the intermingling of students from different social classes.  Many alumni state that one of the best things Colegio San Viator offered them was the opportunity to meet and study together without any distinction of social class.
One of the first beneficiaries of the scholarship program became the first Colombian to profess vows as a Viatorian.  Today, Fr. Pedro Herrera, CSV, serves as the an associate pastor at a church in Bogotá