Associate Dan Schwarz
February 7, 2017
After working more than 35 years in broadcast media, Associate Dan Schwarz held a unique
distinction within the Viatorian Community. However, he recently made a career move and accepted a role as vice president of operations of the Henderson Chamber of Commerce, in suburban Las Vegas.
Beyond the day-to-day management of the 1,300-member chamber, Schwarz is charged with improving the chamber's visibility in the region, and providing leadership in member service and development.
Promoting the region is something close to his heart. Schwarz and his wife, Cheryl, have lived in the Las Vegas region for more than 30 years, including the last 18 in Henderson.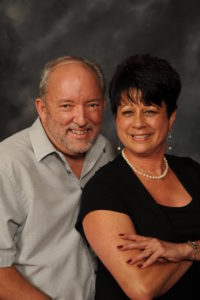 Beyond his 36-year career in local media — most recently as an account executive for KVVU-Fox 5 in Henderson/Las Vegas — Schwarz has held leadership roles in his church.
He served on a variety of committees at St. Viator Parish in Las Vegas, including on its parish council, before the family moved to Henderson, where he immersed himself even more in ministries at St. Thomas More Catholic Community, a parish of more than 6,000 families.
"St. Thomas More has been a tremendous blessing for our family," Schwarz says, pointing to its vibrant Life Teen program, as well as Renew, More Youth, Parents 4 Life, and its parish council, of which he served as president.
In 2013, both Dan and Cheryl Schwarz took the next step and made a two-year commitment as Viatorian associates. They haven't looked back.
"Between community service, social ministry and faith formation, the opportunities for growth have been abundant," Schwarz says. "We've grown in our faith in ways we never thought of before"