About Us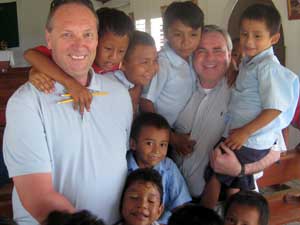 The Clerics of Saint Viator (Viatorians) is an international Roman Catholic religious congregation comprised of priests, brothers and lay associates. Collectively, the congregation is known as the Viatorian Community. Its members proclaim Jesus Christ and his Gospel to those whom they serve, and work to raise up communities where faith can be lived, deepened, and celebrated (C 8).
Professed members of the Viatorians of the Province of Chicago minister in a variety of ways. They run parishes in Bourbonnais, Kankakee and in some of the more rural areas of Illinois, as well as parishes in and around Las Vegas. Its members also teach at Saint Viator High School in Arlington Heights, IL and at St. Martin de Porres High School in Waukegan., while others work in social service ministries. Its international locations include parishes and schools in Belize in Central America, and in Bogota, Colombia.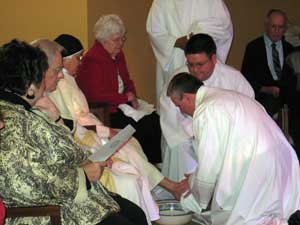 The lay men and women who have committed themselves as Viatorian Associates, work in a variety of professions, but they share in the Viatorian charism.
Fr. Louis Querbes (1793-1859) founded the congregation in Vourles, France in the 19th century during the years following the French Revolution. Realizing the need to provide education for youth, Fr. Querbes' vision was to send religious brothers and lay catechists of deep faith and competent learning to parish schools in the countryside. find out more
As patron saint of the congregation, Fr. Querbes chose St. Viator, a young, 4th century catechist-lector of the cathedral church of Lyons, France. St. Viator was devoted to teaching youth, especially the poor, and serving parishes in all matters related to the liturgical practice. find out more about St. Viator